Commercial Electrician Perth
Your thorough, efficient electrical contractor
Commercial Electrical Services
Our team at Hansberry Electrical Contractors are highly experienced with 13+ years in the Electrical industry.
As a Master Electricians Australia member, you can trust all work completed by our team is to a high standard and compliant with Occupational Health & Safety (OH&S) legislation. Some of our commercial maintenance, installation, and repair services include:
Our team at Hansberry Electrical cater to a variety of fit out requirements. Our knowledgeable team are extremely thorough and ensure all fit outs comply to industry standards. Our commercial fit outs include:
Commercial Electrical Maintenance
Did you know it is your legal obligation to ensure your electrical exit and emergency lighting is maintained every 6-months?
At Hansberry Electrical, we perform a 90-minute test to detect any faults and complete a logbook entry as per legal requirements. It is important your exit and emergency lighting is compliant and maintained for the safety of your workplace.
If you cannot remember the last time your electrical signage and lighting was assessed, you may have passed your 6-month check and your property may not be complaint. At Hansberry Electrical, we have created a maintenance plan so you can easily schedule our visit every 6-months and rest assured your workplace will be up to scratch should an emergency situation occur.
Reach out to our team via our contact form below and we'll get in touch about how our maintenance plan is ideal for your workplace.
Lighting Upgrades and Efficiency Reports
Dramatically reduce the cost of your electricity bills by switching from expensive fluorescent lighting, to cost-efficient LED lighting. Our team can install new LED lighting into your commercial property which includes an efficiency report advising the period of time it will take to pay back your investment.
Fulfill your legal requirement and ensure the safety of your workplace with our test and tag service.
Our experienced team first inspects your electrical appliances for damage followed by a test using specialised equipment.
Once the test is complete, we then tag the appliance with details of the test date and when the next test is due.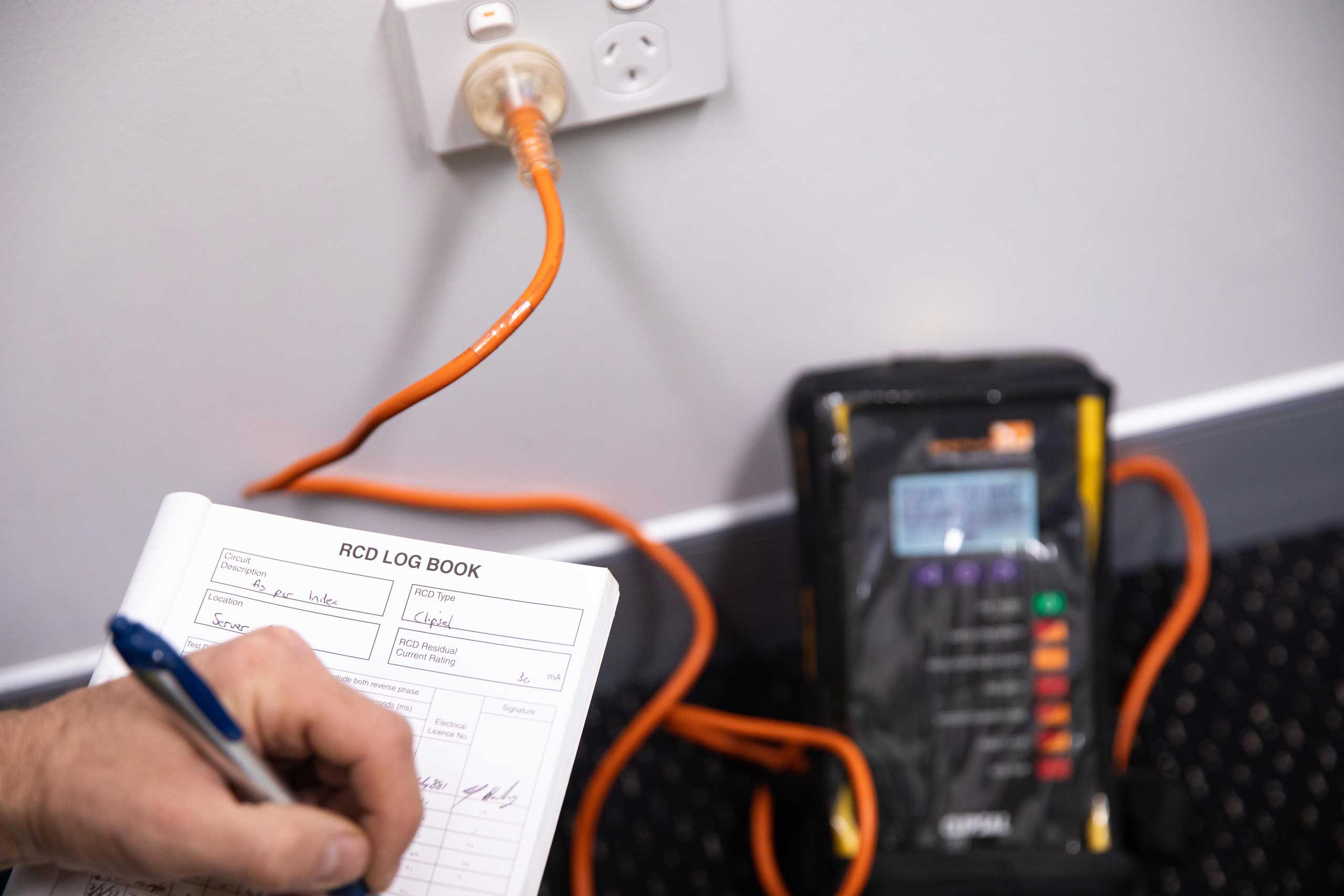 At Hansberry Electrical Contractors, we pride ourselves on providing a high-quality service for both government and private projects consisting of new builder additions and refurbishments. Our team is efficient in time management and understand communication is an essential element for building a strong connection. Before finishing your project, we ensure the site is clean, tidy, and within safety compliant regulations.
Do you need a commercial electrician to ensure your workplace is compliant?
No matter your industry, our team at Hansberry Electrical is very communicative with you about your wants, needs, and budget, and ensures your project is compliant with Occupational Health & Safety (OH&S) legislation. Whether you require installations, repairs, or a maintenance plan, we can help.