Your friendly, reliable residential electrician in Scarborough
Why Choose Hansberry Electrical Contractors?
At Hansberry Electrical, the safety of you and your family is our top priority. At times, we encounter substandard electrical work from previous projects. It is essential that all electrical installations, maintenance, and repairs are handled by a certified Scarborough electrician. With over 13 years of expertise in the electrical industry, our team is dedicated to safeguarding you, your loved ones, and your home from any electrical hazards that may arise.
Lighting Installs Electrician Scarborough
By staying abreast of the latest lighting solutions, our team at Hansberry Electrical ensures that we offer you energy-efficient lighting options that not only reduce your running costs but also have long-lasting durability. Whether it's indoor or outdoor lighting, we have the expertise to install a wide range of lighting solutions, including:
General Electrical Scarborough
At Hansberry Electrical Contractors, we are efficient and effective when delivering electrical services at your residence. We prioritise understanding your preferences, requirements, and financial constraints to guarantee that you receive precisely what you desire. Our expertise covers a wide range of general electrical needs, and we also offer assistance with services such as:
Safety Switches (RCDs) and Smoke Alarm Testing
Maintaining the safety of you and your family within your home is of utmost importance. It is crucial to regularly maintain smoke alarms and safety switches to ensure they comply with safety regulations. Both residential and rental properties should undergo maintenance every six months.
When purchasing or selling a home, it is important to have a certified domestic electrician in Scarborough conduct the electrical inspection. Regrettably, your builder does not possess the appropriate license to perform this inspection. At Hansberry Electrical Contractors, we offer RCD and smoke alarm testing services for homes and workplaces in Scarborough.
Rewiring Electrician Scarborough
For homes constructed prior to 1975, it is essential to consider rewiring as a potential necessity. Outdated wiring poses significant dangers, including the risk of electric shocks, wire overheating, and the potential for fire hazards. Rewiring your home not only mitigates these risks but also leads to reduced electricity costs through the installation of new, secure, and efficient wiring. To determine whether your home requires rewiring, it is advisable to have a licensed and qualified electrician in Scarborough inspect your property. Additionally, our rewire service at Hansberry Electrical Contractors includes the convenience of organising patching and painting, eliminating the need for engaging separate contractors.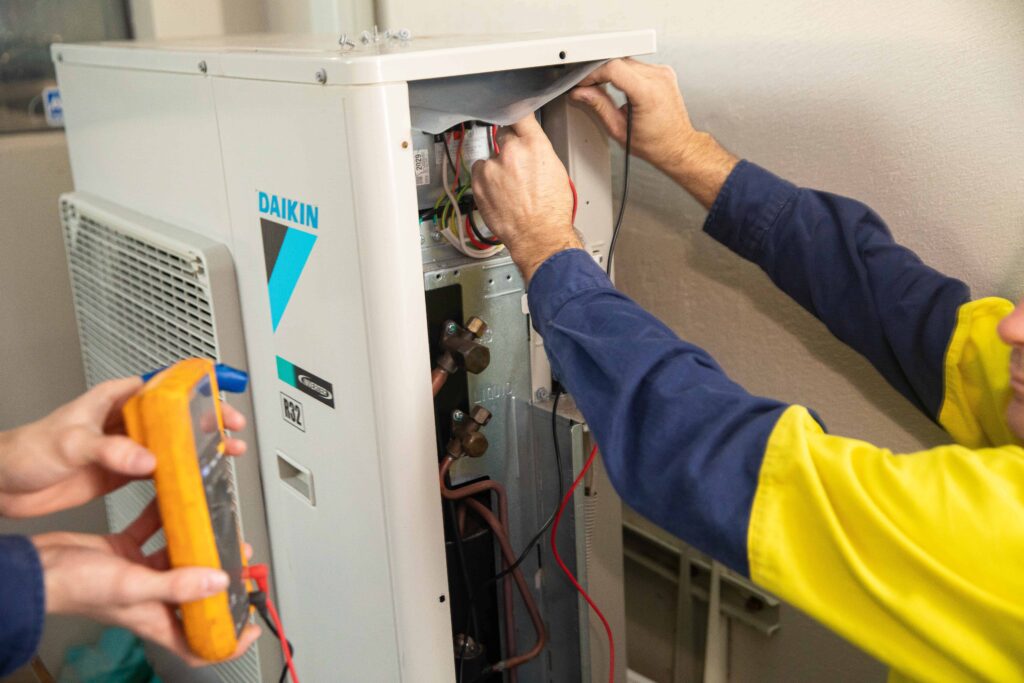 Fault Finding Electrician Scarborough
Ensure safety of your home by scheduling an electrical inspection to detect any potential faults in your electrical appliances and wiring. Ignoring an electrical fault can have severe consequences, including fatality, making it crucial to reach out to our team promptly if you observe any abnormalities in your residence.
Do you need a residential electrician to assess your home?
We can provide a safety inspection and detailed 5 page report for the safety of your home and service the Scarborough area.
New Homes and Renovations Electrician Scarborough
As your new construction takes shape, the team at Hansberry Electrical collaborates closely with your builder during the planning phase to determine and fulfil your electrical fit out needs according to your specific preferences. Whether it's a renovation or extension project, we are also here to assist you. Ensuring compliance with safety regulations is of utmost importance to safeguard the well-being of you and your family.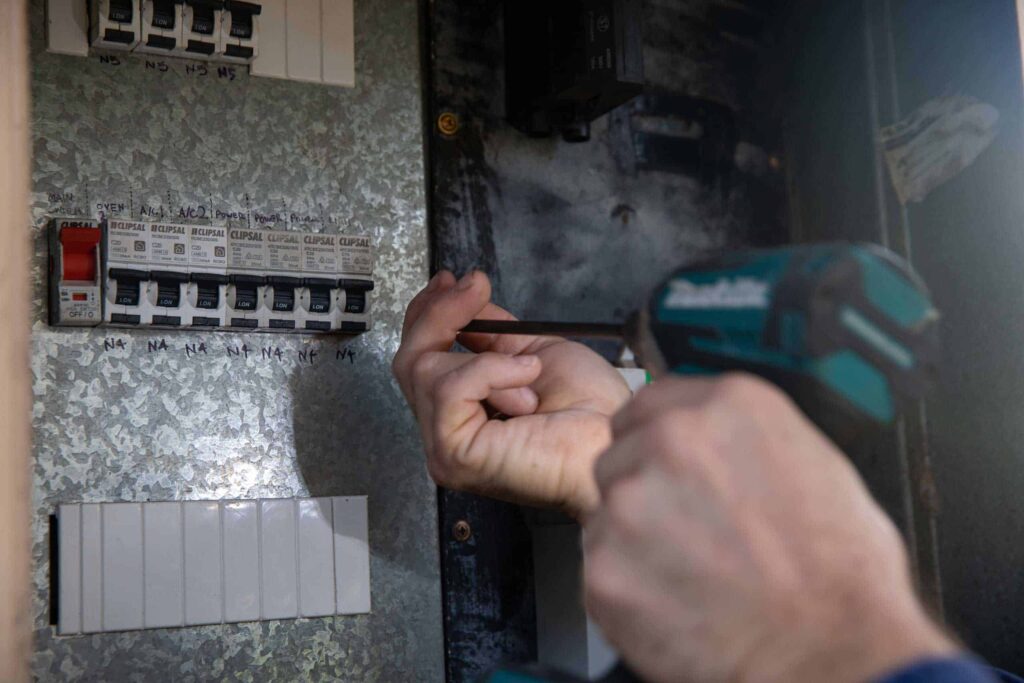 Communication/Data and Free-to-air Cabling Electrician Scarborough
Our team is available to support you in installing free-to-air cabling and data points throughout your entire home. We recognise the challenges of locating or relocating phone, internet, and television cabling, and that's why we're here to provide assistance. Our range of communication and data services includes:
Maintenance Electrician Scarborough
Are you aware of the importance of regular inspections for your smoke alarms and electrical circuits to ensure their optimal functionality? Safeguarding the safety of your home and loved ones relies heavily on essential electrical maintenance.
However, it is common for routine checks to slip our minds, which is precisely why Hansberry provides convenient maintenance plans. Our team will visit your home every six months to ensure that your electrical components are thoroughly examined, minimising the risks of electrical faults and ensuring a safe living environment.
Reach out to our team via the button below and we'll get in touch about how our maintenance plan is ideal for your home. For air conditioning please see our air conditioning services page.
Residential and Commercial Electrical Services Scarborough
Scarborough is a coastal suburb of Perth, Western Australia, located approximately 14 km northwest of the city centre in the City of Stirling local government area. Located along the coast of the Indian Ocean, it was named after the English beach resort Scarborough North Yolkshire.
Scarborough is popular for its beaches in fact Scarborough Beach, is one of 
Perth's best beaches
, it is only a 25-minute drive from the city. With clear ocean waters and a wide long sandy beach, visitors can enjoy many activities such as swimming, surfing, picnics, and sunbathing. There are also plenty of bars, cafes, and restaurants to keep everyone amused.
Our favourite coffee spot is
Monty's Cafe
it is located in Rendezvous Hotel Perth Scarborough. Monty's Cafe is serving up the tastiest eats on the beach. Their menu has been carefully created by Monty himself, a chef with over 20 years' experience and a passion for healthy, fresh and delicious foods. Whether you are vegan, vegetarian, paleo or gluten free, you won't be disappointed with the selection!
If you reside in Scarborough, our dedicated team at Hansberry is ready to provide assistance for all your electrical requirements. We offer comprehensive services that encompass both indoor and outdoor electrical installations, maintenance, and repairs, ensuring the safety and well-being of you and your family in your home.
Electrical Contractor servicing Perth, Western Australia